The Barnacle, Historic State Park
Coconut Grove, FL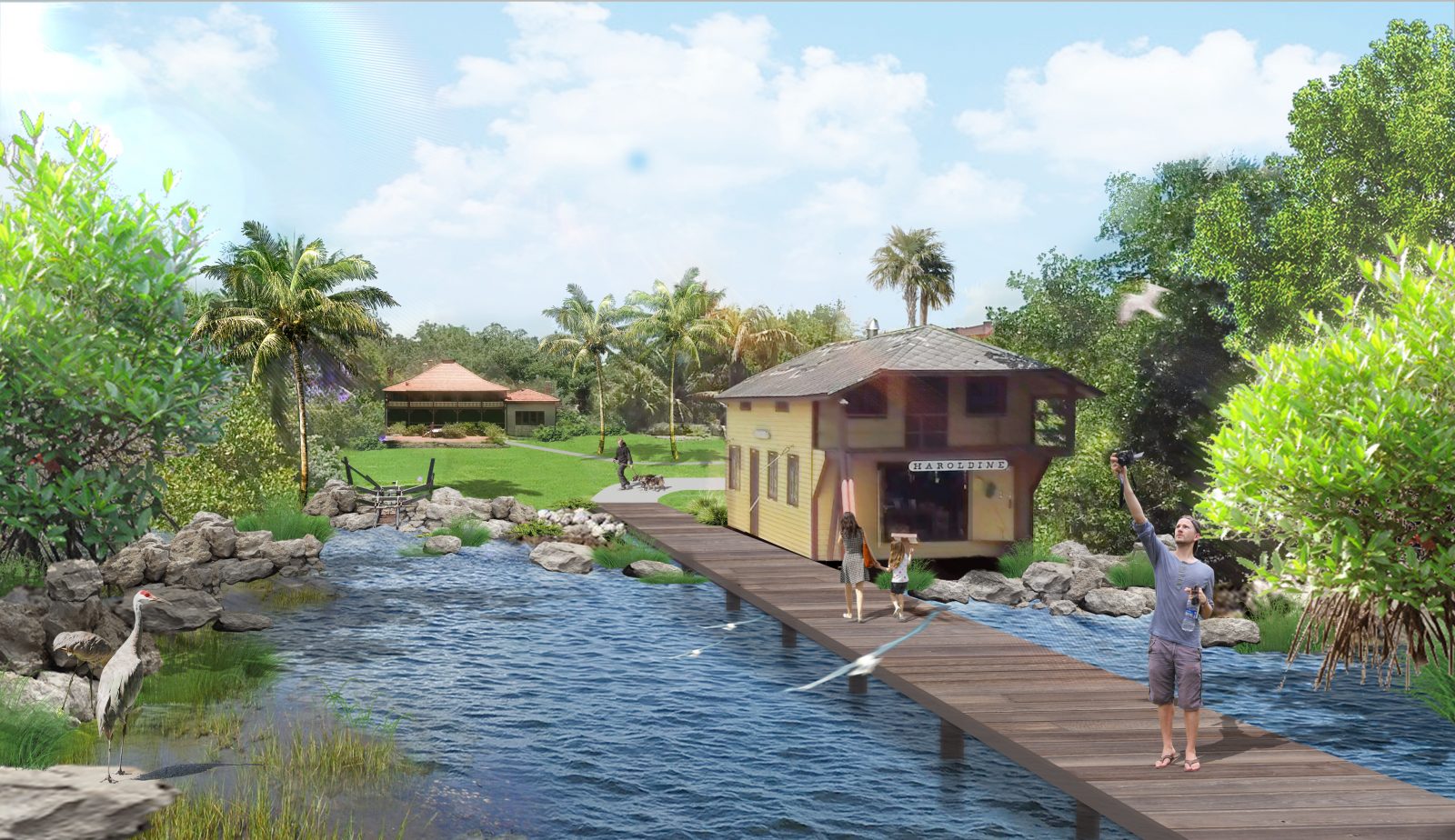 Situated on the shore of Biscayne Bay, The Barnacle was the 19th century home of Ralph Middleton Munroe, one of Coconut Grove's most interesting and influential pioneers. The Florida Park Service acquired the remaining five acres of Munroe's original 40 acre home site from his descendants in 1973. The master plan recognizing the historical and cultural importance of the property as well as the site's unique environmental conditions that make the place so special for the community.
The property has existing structures, including the main house, the boat house and a pavilion. These structures are vulnerable to sea-level rise, which is one of the main issues addressed in the master plan. The plan proposes relocating the pavilion to improve views out to the Bay and take that opportunity to raise the structure nine feet. Similarly, the proposal calls for the waterfront boat house to be raised nine feet. To protect the property during flood events and erosion, the plan proposes rip-rap for shoreline stabilization and an inter tidal zone with a living shoreline just past it. Other proposed measures for avoid flooding is improved drainage with previous paving and a linear drain channel.
In addition to protecting the property from environmental factors, the master plan addresses The Barnacle's rich community programming and use of the space with widening paths for vehicular and pedestrian circulation, covering exposed limestone with swale, improved parking areas, grass and gravel stabilization system, a discrete slope in the land in front of the pavilion for use as a amphitheater seating and a lighting plan to give a special nighttime effect.
Master plan completed in 2019