Maurice A. Ferré Park
FLASLA Award of Merit
Miami, FL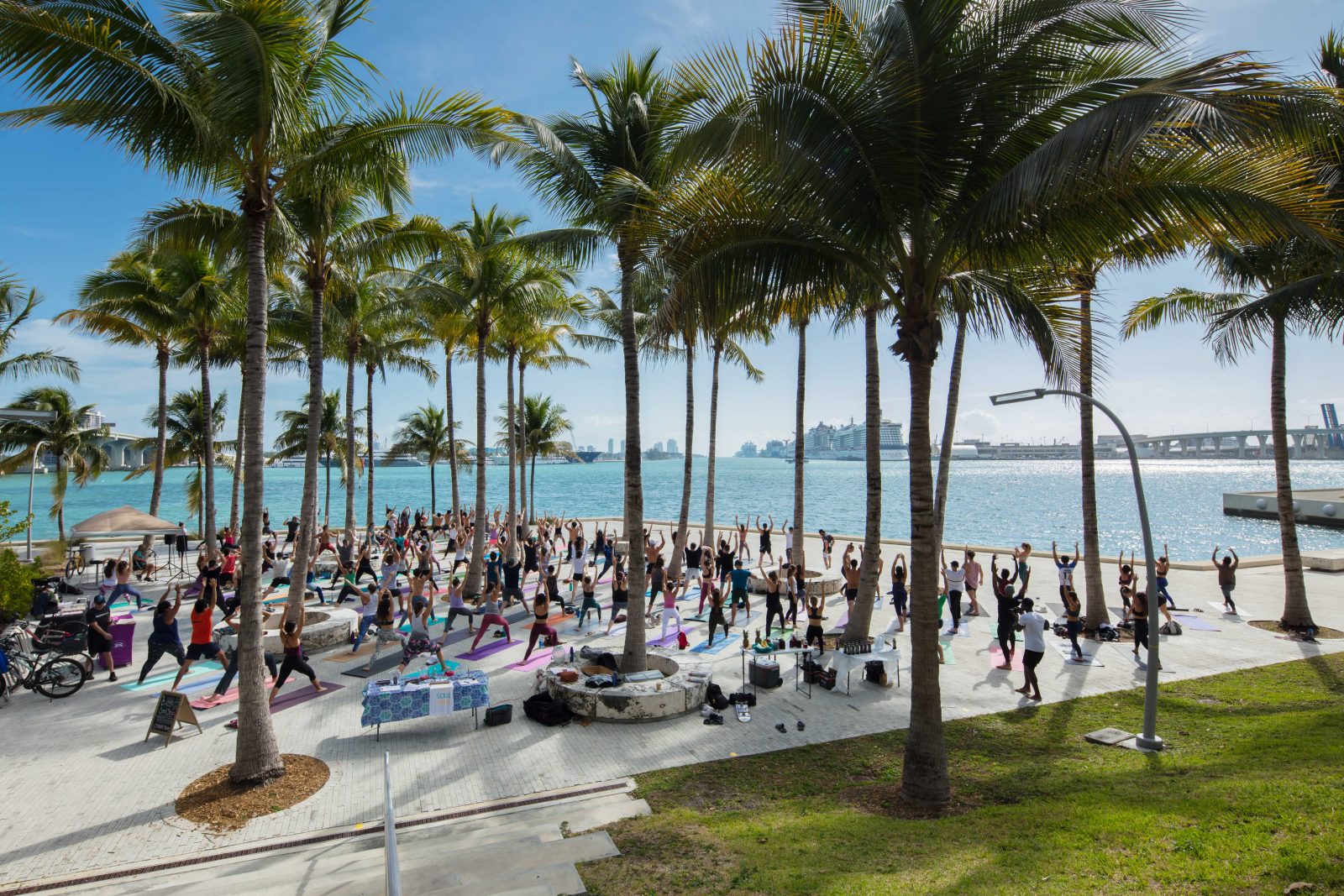 Maurice A. Ferré Park (fka Museum Park) Phase I & II was born out of the original $45 million park master plan.  In 2010, the recession forced the City to temporarily abandon the project. In 2011-12, as the recession came to a close, the City decided to begin a scaled-down version of the original park, priced at $10 million, as a first step towards realizing the original Park's design intent.
Our design team was challenged with the redesign of Maurice A. Ferré Park (see Museum Park Master Plan) to meet the City's immediate needs. Due to Phase I's limited available budget, it was determined that creating a bold entry statement to the Museums and enhancing access to the waterfront provided the most important value to the community at large. The approved improvements in this phase included a Baywalk, anchored by a plaza at the end of a water slip and a bi-level plaza –linked by a sloped lawn and sculptural "grand" staircase – in front of the Art Museum, an Entry Promenade, and "Garden Rooms" which enjoy the last remaining view of Biscayne Bay from the City along Biscayne Boulevard. These elements are designed to take maximum advantage of the magnificent, panoramic views of Biscayne Bay, down Government Cut to the Atlantic Ocean. Phase II includes the promenade and garden rooms in front of the Frost Science Museum.
Collaborator:
Coastal Systems International, Inc.
Recognition:
2015 FLASLA Award of Merit
Construction completed in 2019
Photography by Paul Morris and Stephen Dunn