Gwen Cherry Park Playground
Miami, FL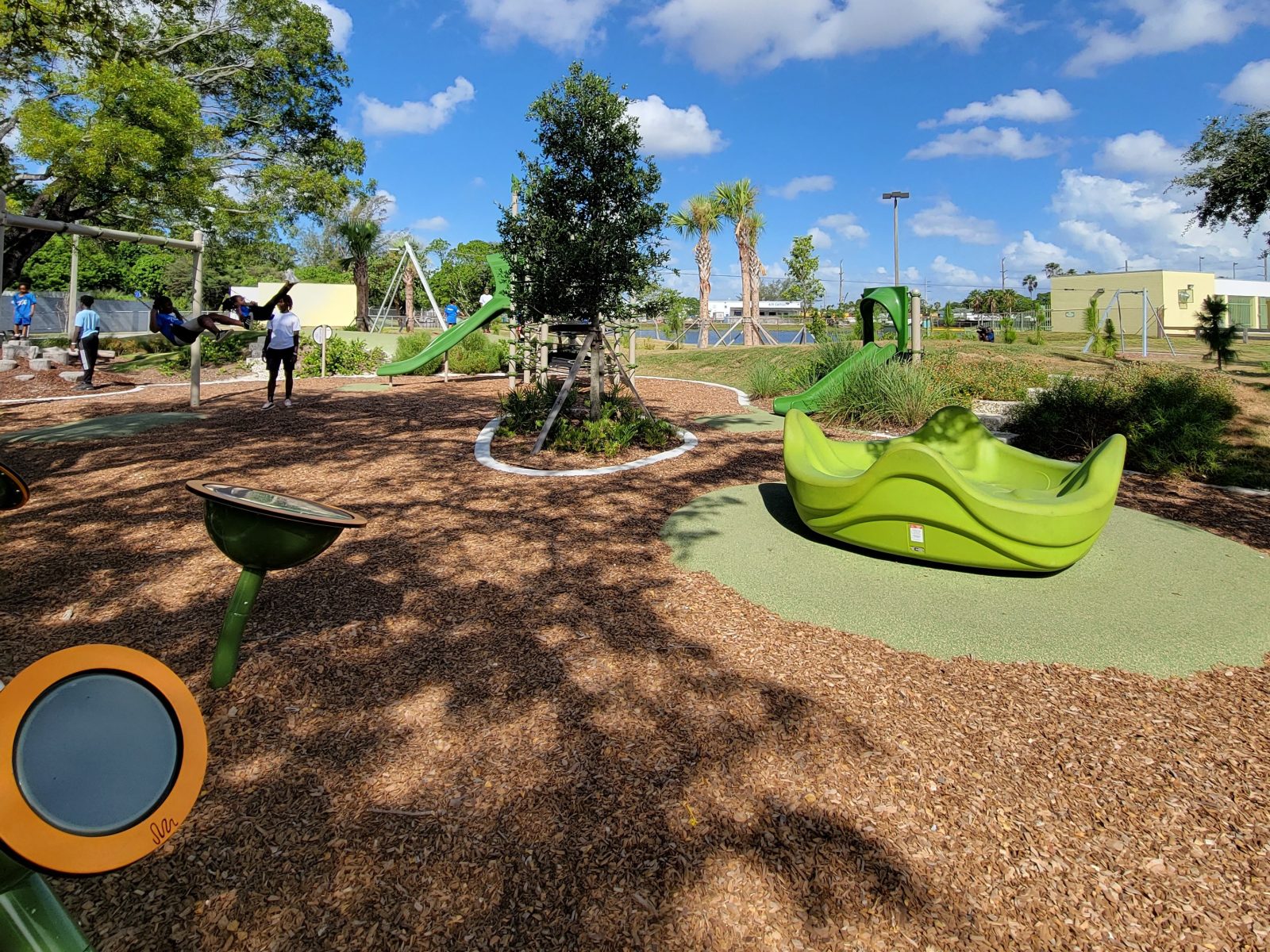 The inspiration for this playscape is the celebration of the site's natural history by showcasing the rich diversity of the Pinelands, the benefits of play, the fostering of childhood curiosity of the natural world, and the utility of sustainable materials.
As part of Miami-Dade County's initiative to adopt nature-based playgrounds for its parks, SMDS designed a play area inspired by the Florida native Slash Pine and its natural environment. The selected play equipment has organic forms and colors that blend in with the landscape. Natural elements such as cypress logs will also be utilized for play. The landscaping is a reinterpretation of the Slash Pine's natural habitat, with native palms, grasses, large shade trees and pollinator attracting flowers. The new playground has also been relocated to a more favorable location where families will be able to access the playground with greater ease.
The mission for this playground design was to create a neighborhood playground that promotes social equity and ecological awareness while serving as a model of sustainability and universal design.