Cisneros Residence
FLASLA Award of Merit
Coral Gables, FL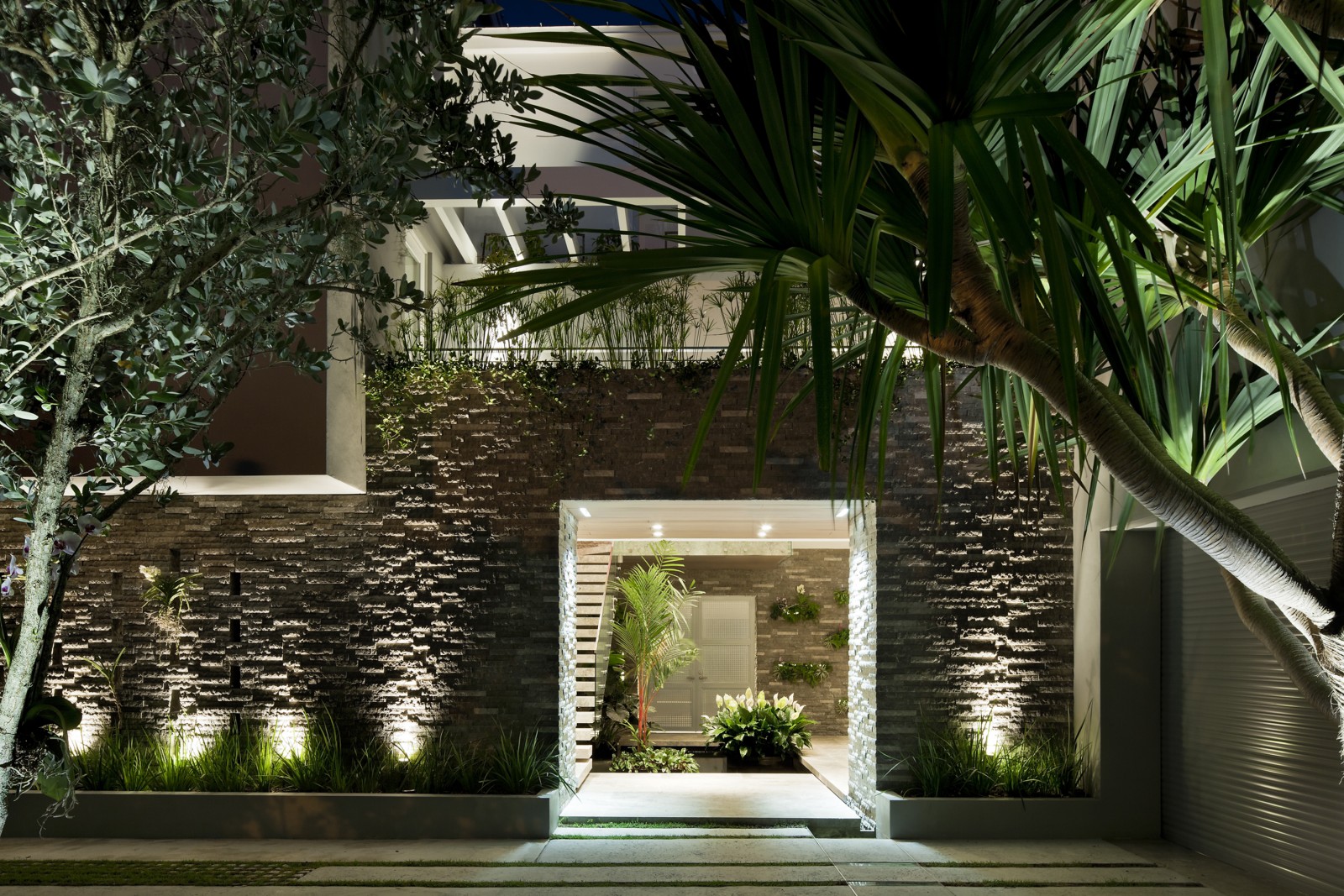 This Residence is home to an internationally renowned art collector who is passionate about design, architecture and landscape architecture.  The house is situated in a South Florida neighborhood with unparalleled waterfront views towards Miami and Key Biscayne. The bold and geometric nature of the house's architecture and two carport locations inspired our design to re-imagine and re-establish a new spatial configuration for the site, as well as its relationship to the street, private zones and the bay. This project exemplifies how an innovative approach to an entry sequence can transform the entire spatial experience by connecting the front and back "yards." Planting, water, stone, crushed shell and wood were the elements selected to soften and complement the architecture, and reflect the essence of a South Florida landscape.
Collaborator:
Zubillaga Design Inc.
Recognition:
2015 FLASLA Award of Merit
Construction completed in 2015
Photography by Steven Brooke Studios, Inc.